Campaigning for
Housing Rights and Council Homes
Campaigning for
Housing Rights and Council Homes
Campaigning for
Housing Rights and Council Homes
Campaigning for
Housing Rights and Council Homes
Campaigning for
Housing Rights and Council Homes
Campaigning for
Housing Rights and Council Homes
Campaigning for
Housing Rights and Council Homes
Campaigning for
Housing Rights and Council Homes
Campaigning for
Housing Rights and Council Homes
Campaigning for
Housing Rights and Council Homes
Campaigning for
Housing Rights and Council Homes
Campaigning for
Housing Rights and Council Homes
Campaigning for
Housing Rights and Council Homes
Campaigning for
Housing Rights and Council Homes
Campaigning for
Housing Rights and Council Homes
This Website Is Under Development
Campaigning for
Housing Rights and Council Homes
Campaigning for
Housing Rights and Council Homes
Campaigning for
Housing Rights and Council Homes
Campaigning for
Housing Rights and Council Homes
Campaigning for
Housing Rights and Council Homes
Campaigning for
Housing Rights and Council Homes
Campaigning for
Housing Rights and Council Homes
Campaigning for
Housing Rights and Council Homes
Campaigning for
Housing Rights and Council Homes
Campaigning for
Housing Rights and Council Homes
Campaigning for
Housing Rights and Council Homes
Campaigning for
Housing Rights and Council Homes
Campaigning for
Housing Rights and Council Homes
Campaigning for
Housing Rights and Council Homes
Campaigning for
Housing Rights and Council Homes
Puis nostrud exercitation ullamco laboris nisi utm aliquip sed duis aute.

Puis nostrud exercitation ullamco laboris nisi utm aliquip sed duis aute.

Puis nostrud exercitation ullamco laboris nisi utm aliquip sed duis aute.
Puis nostrud exercitation ullamco laboris nisi utm aliquip sed duis aute.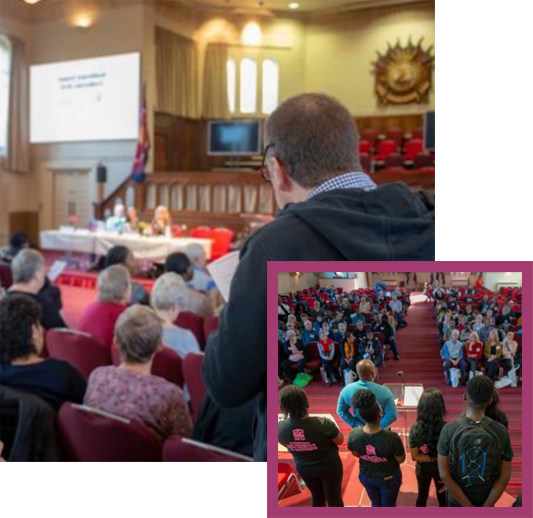 A Charity With Mission...
Southwark Group of Tenants Organisation (SGTO) is an
independent voluntary organisation representing and promoting the rights of tenants and residents groups in Southwark. SGTO is a charitable limited company. We registered as a charity in June 2009, our Charity registration number is 1130043 and our Company registration number is 6406353. Southwark Group Tenants Organisations (SGTO) is a user-led charity that supports Tenants & Residents Associations across Southwark borough with housing and community issues. As a charity our mission is laid out in our charitable objectives to "Promote the benefit of the inhabitants of Southwark by associating together local authorities, voluntary organisations and residents in a common effort to improve the life of the inhabitants.
Bells Gardens Community Centre has been the home of SGTO since 1990, located in the heart of Peckham at 19 Buller Close, London SE15 6UJ. Tel: 020 7639 6718. The building is owned by the London Borough of Southwark (LBS) and the SGTO manages the building on their behalf. It was previously managed by three Tenants and Residents Associations: Lindley, Oliver Goldsmith and Bells Gardens TRAs. The building is segmented in two, with SGTO on one side and Launch It, on the other. The building is well used and prized by all the community regardless of age ethnicity etc.
Membership – The Southwark Group of Tenants Organisations (SGTO) membership is aimed at tenants and residents' associations groups, (TRAs). SGTO is a federation of tenants and residents' associations (TRAs), funded by the Tenants Levy, which has now evolved. One of the key objectives is holding Southwark Council accountable.
The SGTO engages in partnerships to improve opportunities or the standard of living for local people than individual TRAs can ever achieve alone. We are now working with a larger group who are not necessarily involved in tenants' associations or made up of tenants of Southwark, in dealing with specific issues since the COVID19 pandemic, to provide support to anyone that needs it.
SGTO is a democratic member led organisation with all members having a vote at the AGM to elect their Board of Trustees/Directors. The membership is known as the Group and the Group is made up of all the tenants and residents associations in the borough of Southwark. SGTO is affiliated with over 100 Tenants & Residents Associations, representing tens of thousands of households and many of the most vulnerable communities in Southwark.
What are Tenants and Residents Associations TR&As? These are groups of people from an area, estate or block who have come together to raise issues that they feel strongly about and want action to be taken. Issues could be council policies, repairs, housing management or other improvements and more. It is more difficult to put forward individual views across to the council, but when people come together and form an association, they can have a stronger voice. TR&As are the main ways that Southwark Council consult with its members on certain changes or practices. The Council provides recognised TRAs with a constitution, grants, training, and community development support. See the TR&A map for a Tenant Association near you.
The service it provides covers; offering support, training, advice and assistance with campaigns and resources to benefit tenants.
ONLINE LEARNING
First Aid Awareness, Microsoft Packages, Mobile Banking.
DBS CHECKS
For all Southwark residents.
FREE PHOTOCOPYING
Ongoing printing for TRA related items.
YOUTH FOURM
A safer platform for young people to implement their ideas in sustainable projects.
HOUSING JOURNALS
We have a Wide Selection
CAMPAIGNING AND ReESEARCH
Campaigning together on a range of issues relating to housing and welfare justice and carrying out research.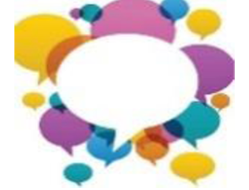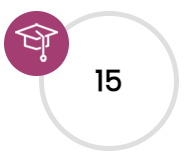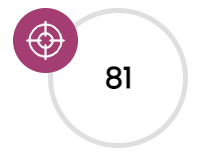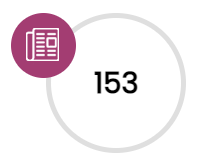 REHABILITATION OF REFUGEES
Case Studies/ Testimonial
Ann uses a wheelchair and has steps in her property. This is putting her at great risk. We have supported her with housing applications and to appeal her housing band. In the meantime, we arranged for an Occupational Therapist to visit her and install handrails and other mobility enabling products which have been added to her home while we wait for her to move to a more suitable property.
Doris a tenant needed to apply for compensation for her ongoing district heating outages. We created a simple paper log as the tenant is unable to use a computer using the log she received £1,200 compensation from Southwark Council.
Connecting TRA's in the London Borough of Southwark