Mobile Phones/Tablets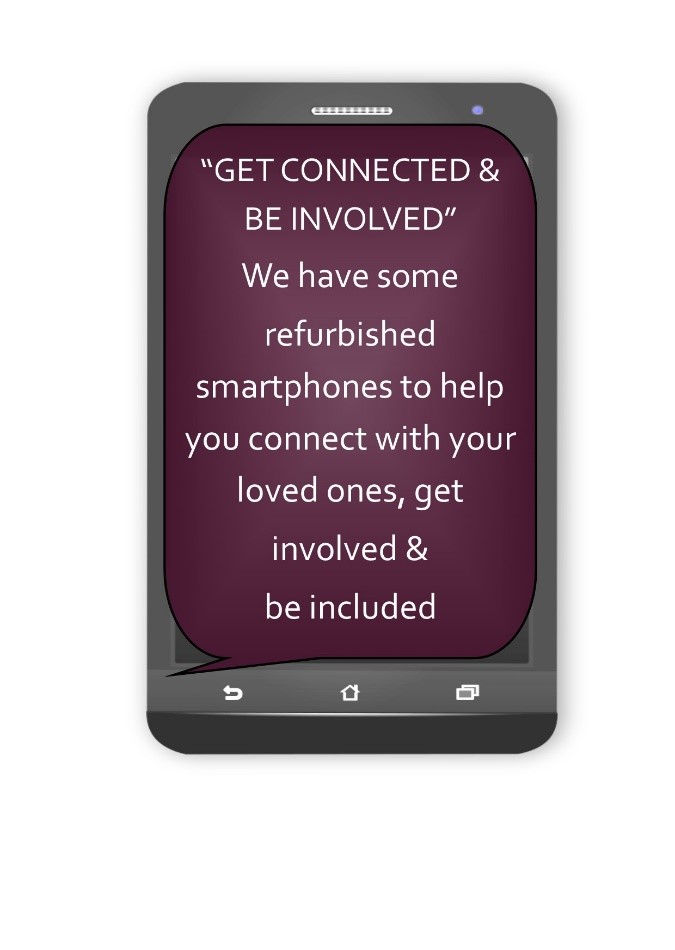 We compiled a letter in July to send to various mobile phone providers to request for phone donations. Sending letters every week to try and get a response. From Hubbub, we have received a donation of refurbished mobile phones. We designed a poster to send to our membership to offer phones to those who are not connected. These are now being distributed and will allow people to join in WhatsApp conversations, text, call, and email. This is to help those isolated get included.
Tablets – We received a donation of tablets from The Good Things Foundation and have now given out with the easy-to-follow user guide we designed, which has proved most useful. For each recipient we did the following: set up tablet ready to use, created email accounts, zoom accounts, registered with Learn my Way, an online course to help them learn more as they go. We also registered with Morrisons for online shopping, created bookmarks for quick access to sites and put staff details in contacts. Five collected, one hand delivered.
Mobile phones (refurbished) – phones have now been distributed to our members, including bundles to Southwark Travellers Action Group (STAG) and Southwark Pensioners Centre (SPAG).
Mobile Phones (google) – We designed and created user guide for google phones. Prepared 3 ready to install recipients' details. Set up one for collection, created email account, zoom account, registered with Learn my Way, bookmarked pages, installed WhatsApp. Client collected and over the moon…especially with the user guide as will make life so much easier in learning how to use. This means that they can now join the technical age and participate in zoom meetings and receive informative information through their new email accounts and feel included.