London Legal Walk 2021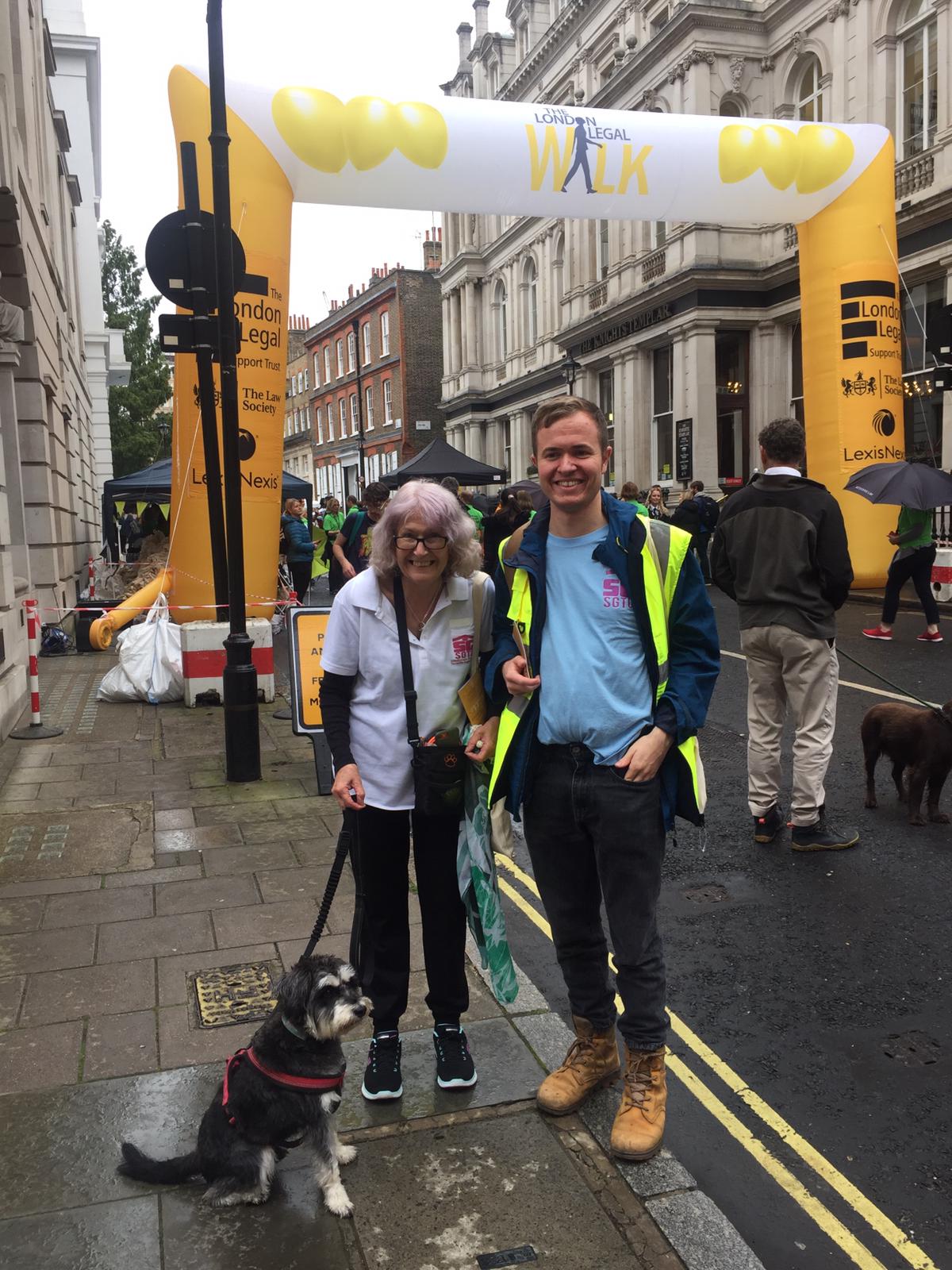 SGTO raised money for winter care packages for our vulnerable and elderly residents, and also to renew the equipment we hire out to TRAs.
Jack, Cris and her dog Robbie walked the 10km London Legal Walk to raise the funds on Monday 18th October.
Well done to you and everyone else who took part.
Donations were  greatly appreciated to help us help those who needed assistance over the winter.
The walk was well attended and completely exhausted Robbie, bless him, and we managed to raise £760.
Thank you for all your support