Fuel Poverty Protest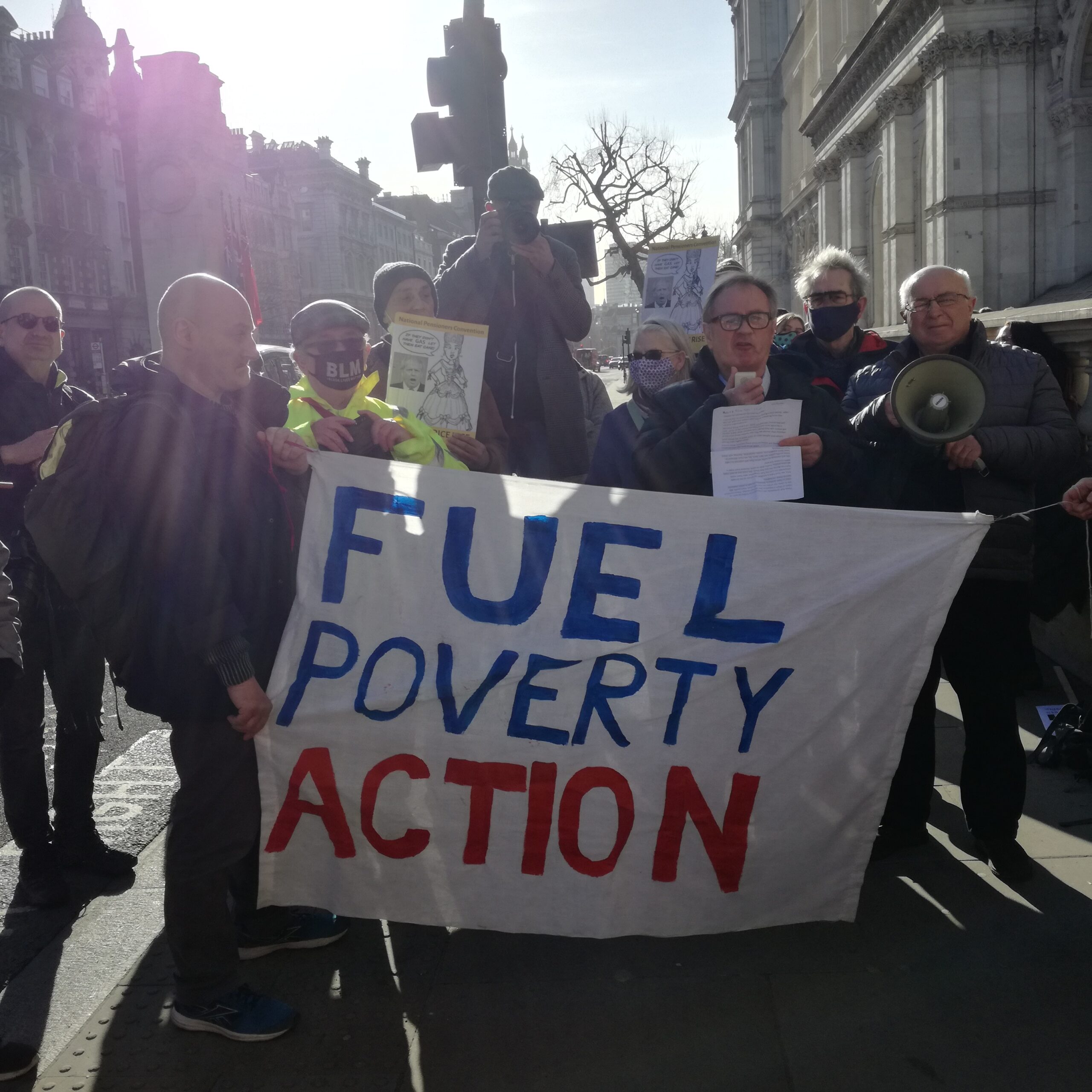 On Monday 7th February, I attended a demonstration outside Downing Street, to protest the 54% rise in the Energy Price Cap, which will plunge millions into fuel poverty. The focus of the protest was how this will impact pensioners. The protest was organised by the National Pensioners Convention, and was attended by a variety of organisations, including the Civil Service Pensioners Alliance, and the Southwark Pensioners' Action Group. Tina Smith and I represented the SGTO.
Speakers called for greater levels of Government support and for the nationalisation of energy companies. Speakers also mentioned how the State Pension is already low and pensioners who rely on it will really struggle to pay rising fuel bills, forcing some of them to choose between heating and eating.The SGTO are working on the frontline as a referral organisation for Southwark Council's Energy Support Scheme – which offers a one-off payment to eligible residents to help them pay for energy costs. We have processed over 100 referrals from all areas of Southwark, and more people come forward every day. The Government are raising the Fuel Price Cap in April, and most likely will do so again in October: the amount of people in fuel poverty will only increase if adequate financial support is not provided. Monday's protest was the second protest I've attended on this issue, and I hope the Government starts to listen and improves the support package they are offering to citizens.